Our Team at Palomino Vines
An Estate Grown and Sustainably Farmed Vineyard
Palomino Vines was founded by Robert and Kathleen Russell and is is located north of Reno, NV in picturesque Palomino Valley. Robert and Kathleen first planted the vineyard in April 2018 and continue to run and manage it to this day. Every aspect of their company and vineyard lovingly embodies their practice of and dedication to stewardship, sustainability, and tradition. With an uncompromising commitment to quality, their ongoing mission is to produce unparalleled grapes that reflect the distinctive character and enduring spirit of the Palomino Valley.
Our Team Founders
Robert and Kathleen Russell are the founders of Palomino Vines. Their history includes Kathleen's experience as a teacher for 31 years, working with pre-school through high school age students. For the past 12 years, she worked as a Special Needs Administrator in both CA and NV. And Robert's extensive history of 47 years working for ATT. With the last 20 years of his career, working as a Director in Data Communications, supervising up to 425 employees in 5 centers, in two countries.
Both Kathleen and Robert have been active in the environmental/conservation movement (Nature Conservancy, Sierra Club, John Muir Woods/Fernandez Ranch, etc. since the early 70's). Over the past 47 years, they created several large (acre or larger) garden areas using sustainable and environmental practices that helped them produce food for both their family and the community. In addition, they were able use these practices to develop a school garden and to educate students through interactive research projects about the need to conserve and protect the planet.
With retirement, came the opportunity to fulfill a life-time dream to develop a vineyard using sustainable and environmental practices. In 2017, Kathleen and Robert were able to purchase the land for Palomino Vines and planted the first 352 vines. Soon after, they were honored by their neighbor, who asked them to develop and then manage a vineyard on his land as well. After a year of intense work, they were able to develop two vineyards with a total of 6,489 vines planted in June of 2018.
With an uncompromising commitment, their ongoing mission is to work with dedicated team members to produce high quality grapes, all the while, using farming techniques that support environmental stewardship and sustainability.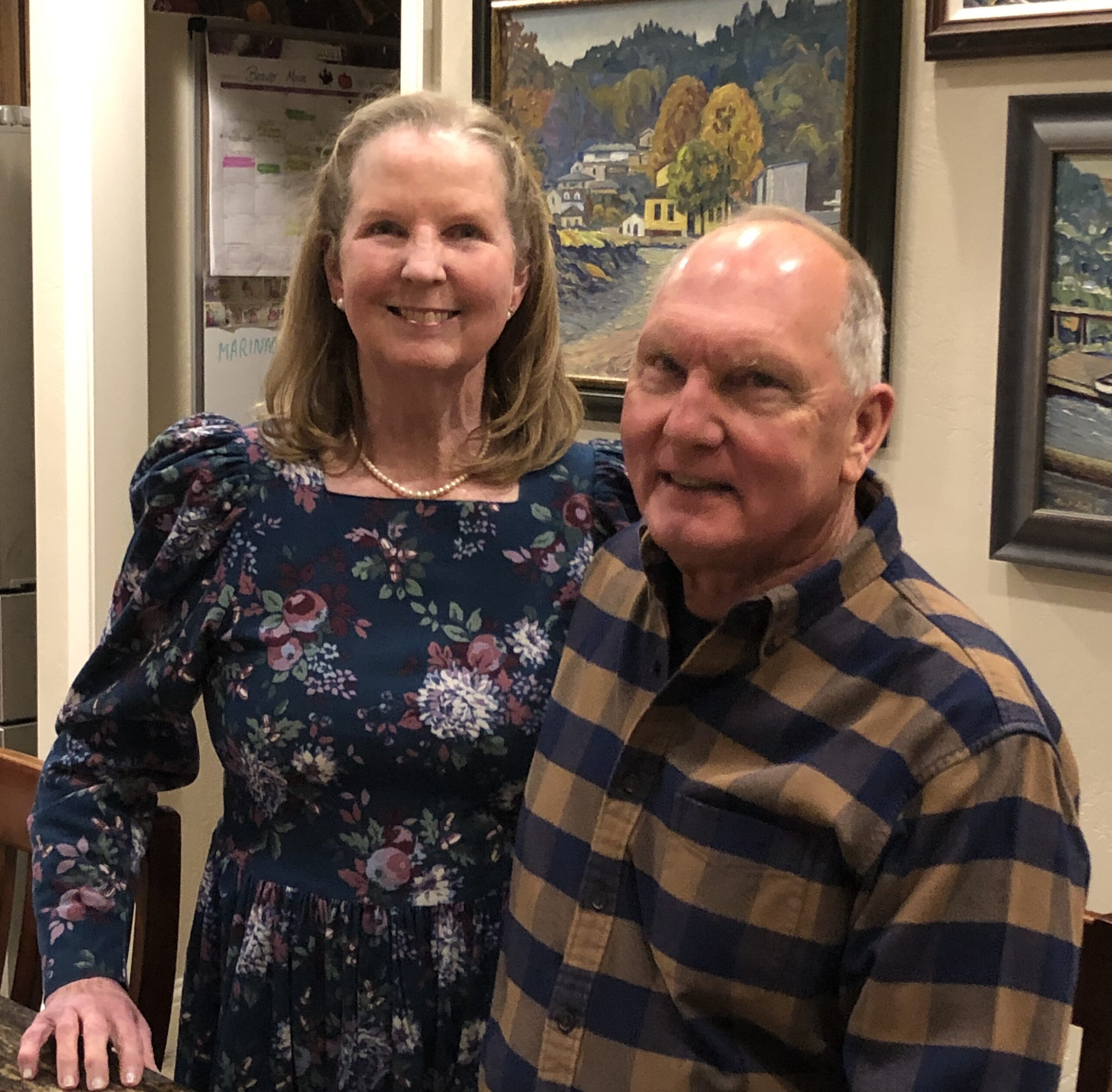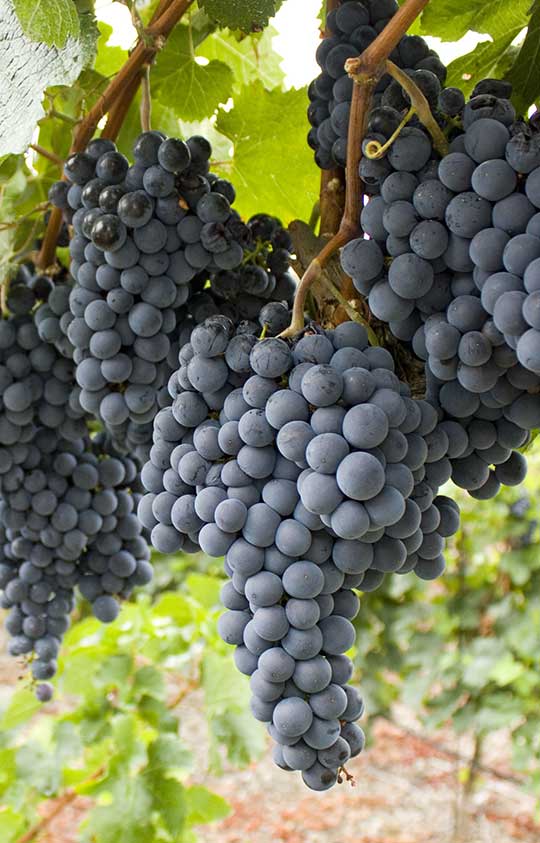 Eco Friendly
Our vineyard is intentionally planned to be eco friendly and environmentally conscious.
Ethical
All parts of our vineyard are carefully farmed and ethically and consciously maintained.
Sustainable
Each aspect of our vineyard is maintained for sustainability and environmental growth.
Open Team Positions
Vineyard Worker
Seasonal Position
Palomino Vines is expanding our team. We are looking for an individual who finds great joy in working with plants, a true plantsperson, who loves plants for their own sake and knows how to, or wants to learn how to cherish them, who is concerned with and is willing to take part in advocating for the protection of the environment, who is hard-working, motivated, innovative, and is a collaborative individual who will value and support the legacy of sustainable environmental practices, and wants to further their accomplishments in agricultural.
This position is a seasonal, full time, Monday through Friday position. The start and stop dates may be subject to change.
Qualifications
The qualifications listed below are representative of knowledge, skill, and/or ability required. This position does not require previous experience in a vineyard, but does require a willingness to learn, follow directions, ask questions for clarification and understanding, and to be able to perform all duties and responsibilities with efficiency and accuracy. Training will be provided throughout employment.
Age: Be at least 18 years of age.
Education: At least a high school diploma or equivalent.
Language: Must have enough fluency in the English language to understand all physical requirements, duties and responsibilities, and training instructions.
Be able to create a safe and respectful work environment following all safety rules, COVID 19 precautions and directives, and employment policies.
Must be punctual, arriving at work on time, and be prepared to work.
Must be able to provide truthful work-related information such as, time-cards, personal payroll information in a timely and efficient manner.
Because one of the owners has a compromised immune system due to cancer, all employees are asked to be fully vaccinated for COVID 19.
Ability to work independently, with little or no supervision at times.
Must have had a farming background, experience working in a vineyard or an agricultural environment, and/or college education in biology, horticulture, agriculture, or viticultural.
Must have a current, valid driver's license. Proof will be requested.
Must understand that the position of Vineyard Worker is a seasonal position with a contract start and end time to the season.
Must understand that this position is a seasonal position: April 4, 2022 through October 27, 2022. Season may extend longer due to Harvest Time
Must understand that the position is dependent on appropriate working conditions, therefore if the weather is un-fit for work (rain, snow, wind, or mud, etc.) or the air quality index is above 150, there will be no work during that time period.
Physical Requirements
The physical demands described below are representative of those that must be met by an employee to successfully perform the essential functions of this job. A reasonable accommodation, if available, may be made to enable individuals with disabilities to perform the essential duties and responsibilities.
Must be able to work outdoors in extremes of heat/humidity/cold and other inclement weather conditions.
Must be able to stand/walk safely for sustained periods of time through difficult conditions such as: uneven ground, mud, soft dirt, rocks, etc.
Must be able to perform physical tasks on a regular, full-time basis.
Must be able to see, speak, listen, hear, lift, move, carry, walk, pull, push, stack, reach, climb/stand on ladders, and use arms, hands, and fingers effectively while working for long periods of time.
Must be able to see clearly enough to a) drive safely b) examine for pests/diseases on vines.
Must be able to lift/move/carry up to 50 lbs. on a regular basis.
Once trained, must be able to safely and effectively operate various tools and equipment, including a tractor and UTV.
Must not be under the influence of illegal drugs or alcohol at any time while at work. Employee will face immediate dismissal.
Clothing: Must be able to dress and wear shoes that are appropriate to protect the body from the demands of the outdoor weather and work environment duties and responsibilities. The wearing of flipflops, sandals, open-toed shoes are prohibited for safety reasons. Clothing recommendations include:

Layered clothing to be ready for weather changes.
Jeans, hiking pants, Bermuda hiking shorts.
Protective hat-intern will be in the sun all day.
Have a sweat-shirt and/or coat available if it becomes cold.

Must wear a protective N95 or KN95 face mask when working in the vineyard while spraying of any agent is taking place, when the wind is creating blowing dust storms, and/or when the "Air Quality Index" is above 100. Employee may also be asked to wear a protective mask to meet COVID precautions. Masks will be provided.
Recommended-Use of Sunscreen to protect from sunburn.
Duties and Responsibilities
Duties include but are not limited to, performing all tasks related to vineyard maintenance.
Duties may include, but are not limited to:
Hands-on involvement in every facet of the vineyard operation including, removing dead vines and roots, planting new vines, staking, hoeing, raking, digging, perimeter maintenance, pruning, tying, sucker removal, trellis work, canopy management, de-leafing, placing protective mats and rocks around vines, picking grapes at harvest, etc.
Assist with soil/water/temperature research, data collection, and special projects when necessary.
Assist in recording data and observations to meet sustainable and environmentally safe practices.
Assist with irrigation needs.
Assist with spraying of organic herbicides and pesticides, disease prevention sprays, frost protectant, etc.
Survey vineyard conditions, monitor and record the presence of pests and disease
Collect fruit samples for maturation analysis.
Perform basic cleanup, repair, and maintenance duties as related to the vineyard, such as removing tumble weeds, weeds, trash etc. from the vineyard, clean-up of vineyard equipment, tractor, UTV, etc., repairing broken irrigation equipment, fence repair, trellis repair, taking out and putting away of all tools, cleaning of storage areas, communicating with owners on any safety issues, broken tools/equipment, and/or filling equipment with gas/diesel, etc…
Days/Hours of Work
Monday through Friday – April 4, 2022-October 27, 2022 (Season may extend longer depending on Harvest Time)
April/May – 8:30 am to 5 pm with ½ hour unpaid lunch
June through October – 8:00 a.m. to 4:30 with ½ hour unpaid lunch
Harvest Time – Hours of work will vary – day may begin before dawn
Pay for Employment
Hourly wages will vary according to skill level and previous employment
Minimum Wage is $18.00/hour with possible increases based on previous experience, education, and performance evaluations.
Request Application
Please complete the form below to request an Application for open positions.
Please note… the request for and/or the submission of an employment application is for consideration only and is not intended to nor does it create a contract or offer of employment.