Welcome to Palomino Vines
An Estate Grown and Sustainably Farmed Vineyard
Palomino Vines was founded by Robert and Kathleen Russell in the Northern Nevada in 2018 and continues to be run and managed by them to this day. Every aspect of their company and vineyard lovingly embodies their practice of and dedication to stewardship, sustainability, and tradition. With an uncompromising commitment to quality, their ongoing mission is to produce unparalleled grapes that reflect the distinctive character and enduring spirit of the Palomino Valley.
Eco Friendly
Our vineyard is intentionally planned to be eco friendly and environmentally conscious.
Ethical
All parts of our vineyard are carefully farmed and ethically and consciously maintained.
Sustainable
Each aspect of our vineyard is maintained for sustainability and environmental growth.
Our Grapes
All of the grapes chosen for our vineyard meet the unique climate and growing conditions of northern Nevada. Each varietal is moderate to high vigor, winter hardy, and have a late bud-break to avoid an early spring frost. In addition, they are drought tolerant and ripen early to avoid an early autumn frost. These attributes will help our carefully chosen grapes thrive and flourish in our distinctive Northern Nevada environment.
A dark garnet color grape that is extremely cold hardy and produces a complex wine with lots of spice, earthy aromas, and jammy fruit.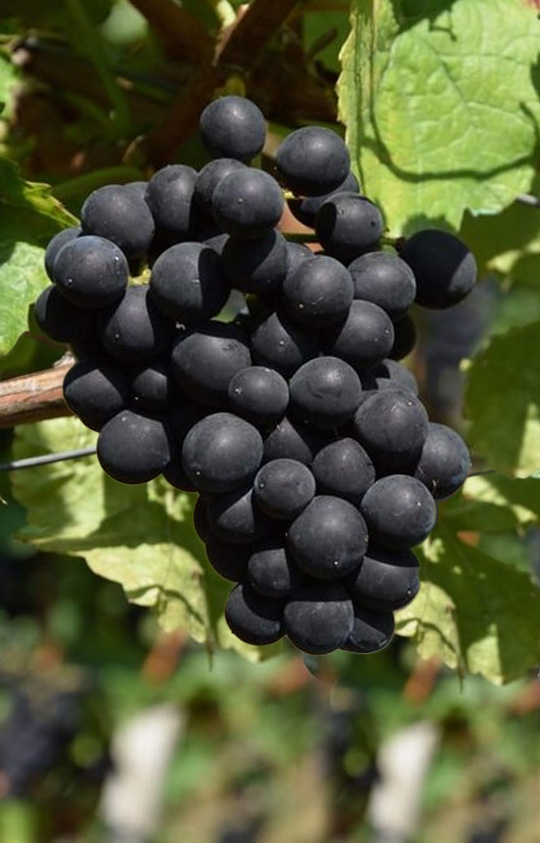 A dark-skinned grape variety that typically produces medium to full-bodied wines with notes of blackberry, mint and black pepper.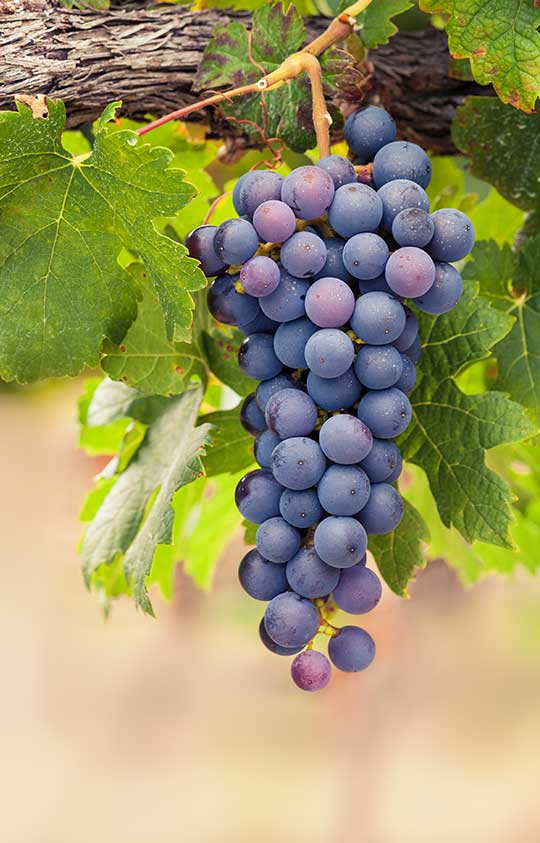 A dark blue-colored grape with a smooth flavor that is typically blended with other grapes such as sterner Cabernet Sauvignon grapes.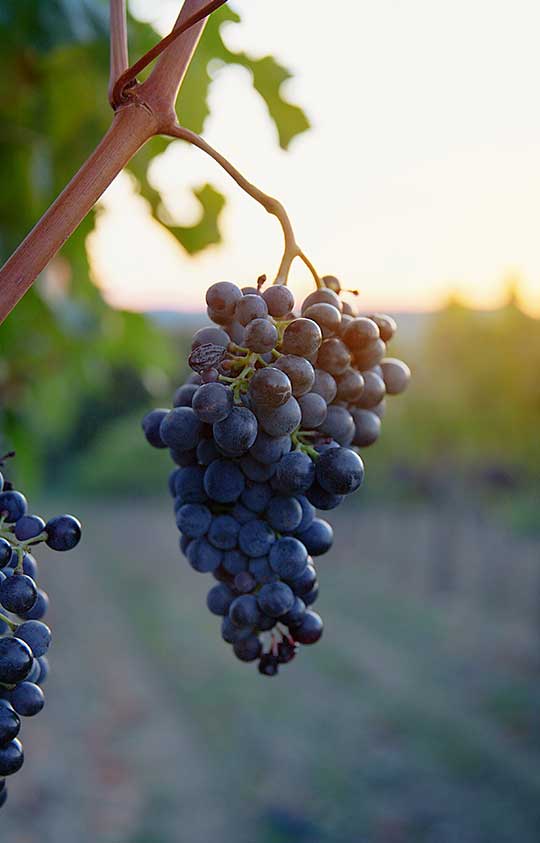 A purple grape variety used in red wine with a plum-like flavor and one of the six grapes allowed in the blend of red Bordeaux wine.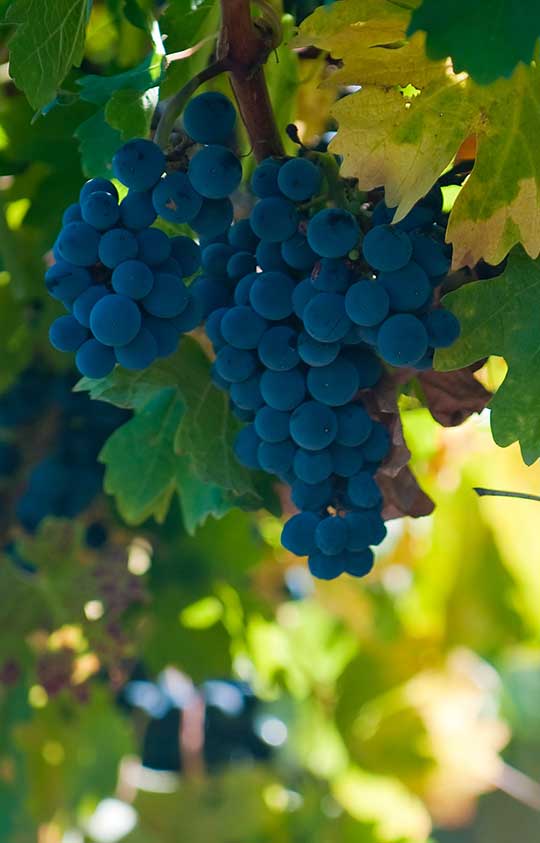 A black-skinned grape variety with thick skins, full-bodied flavor and, in cooler climates, notes of blackcurrant, mint, and cedar.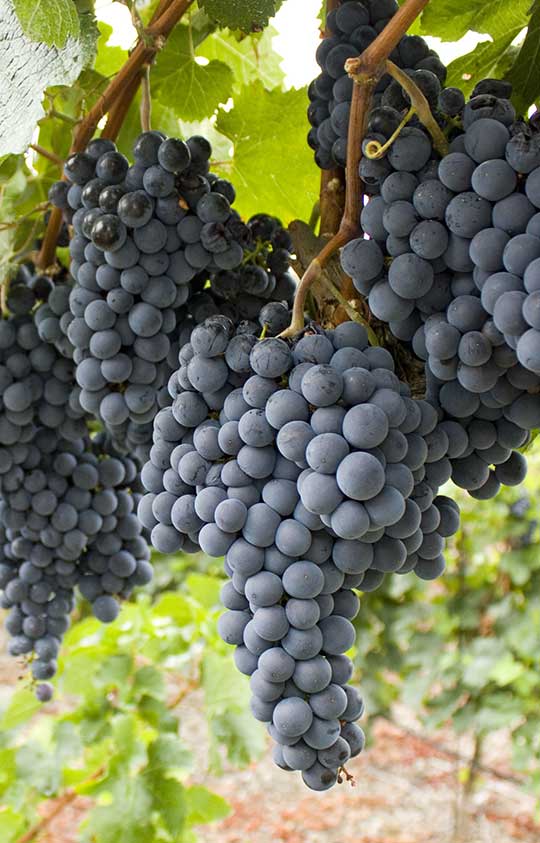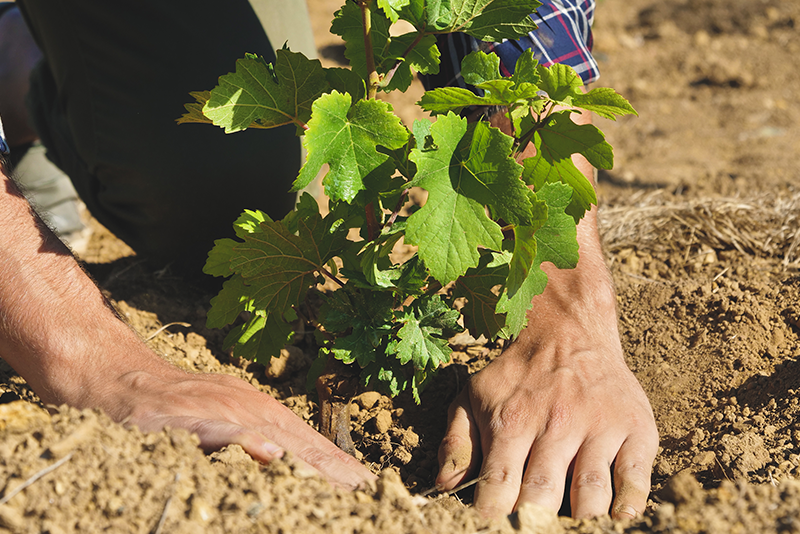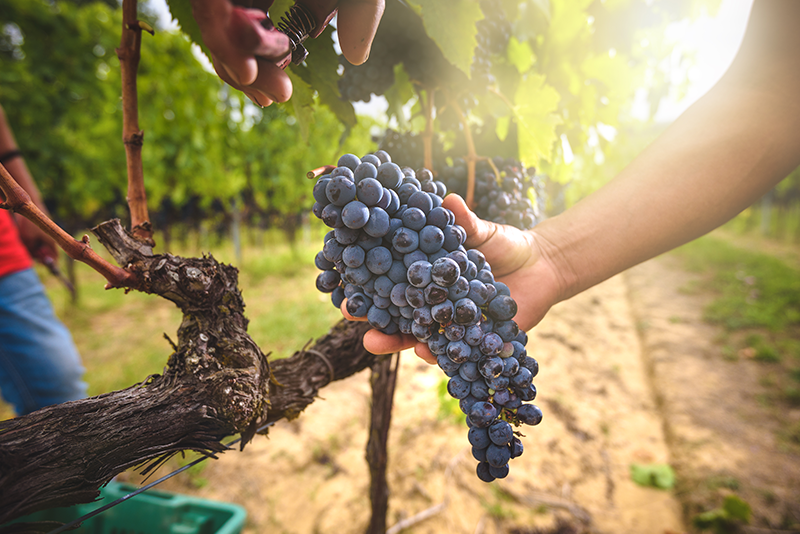 Our Techniques
Palomino Vines is dedicated to responsible environmental stewardship and sustainable farming.
The methods used on the vineyard allow for the natural increase of soil fertility, improved water percolation, attraction of natural predators, and reduced use of pesticides to provide a clean, hospitable, and sustainable environment for vine growth and fruit maturation. Obviously, these techniques require extreme diligence and proactive behavior to avoid potential problems. The amazing team at Palomino Vines is able to achieve this with diligence and hands-on tending of each and every vine. They continue to focus on a healthier farm for the ongoing integrity of the grapes and the land for generations to come.
Our Journey
During the late 60's and early 70's, Bob and Kathie Russell made many trips to the Napa Valley when the valley was in its infancy, vineyards were just beginning to be developed and wineries were still in farmers' garages. They knew in their hearts that their dream to own a vineyard of their own would someday happen. They spent many years learning about growing grapes and practicing, on a smaller scale, sustainable farming techniques for grapes, flowers, and assorted row crops. Retirement came and so did the realization of having their own vineyard. In 2017, they were able to purchase the land for Palomino Vines and the first 352 vines were planted. They were honored by their neighbor, who asked them to develop and then manage a vineyard on his land. After a year of intense work, they were able to develop two vineyards with a total of 6,489 vines planted in June of 2018. With an uncompromising commitment, their ongoing mission is to produce high quality grapes while using farming techniques that support environmental stewardship and sustainability.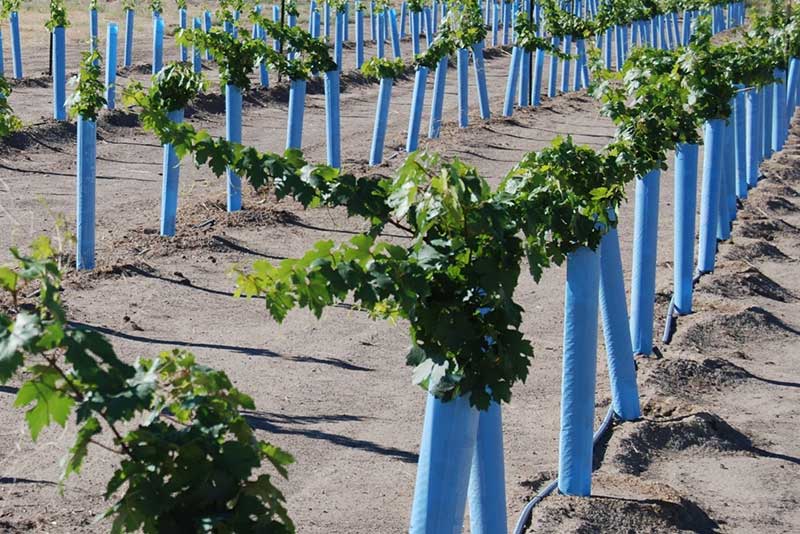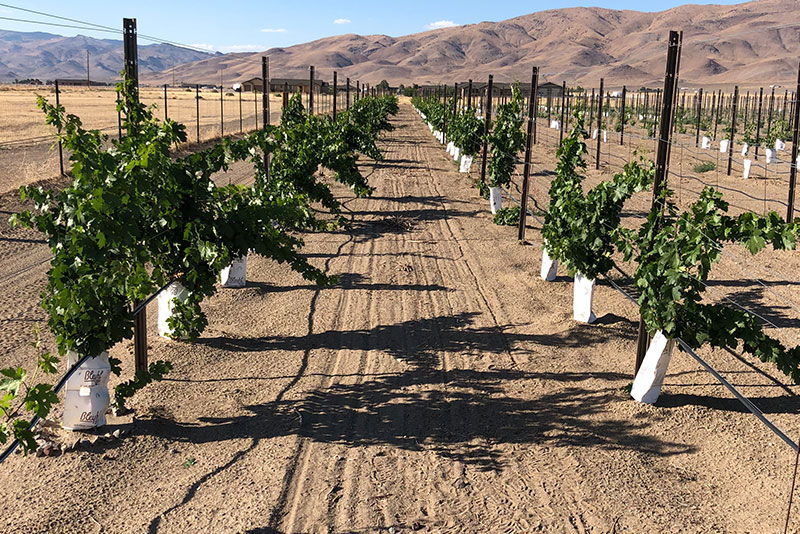 Request Application
Please complete the form below to request an Application for open positions.
Please note… the request for and/or the submission of an employment application is for consideration only and is not intended to nor does it create a contract or offer of employment.